CEE Ltd. Company History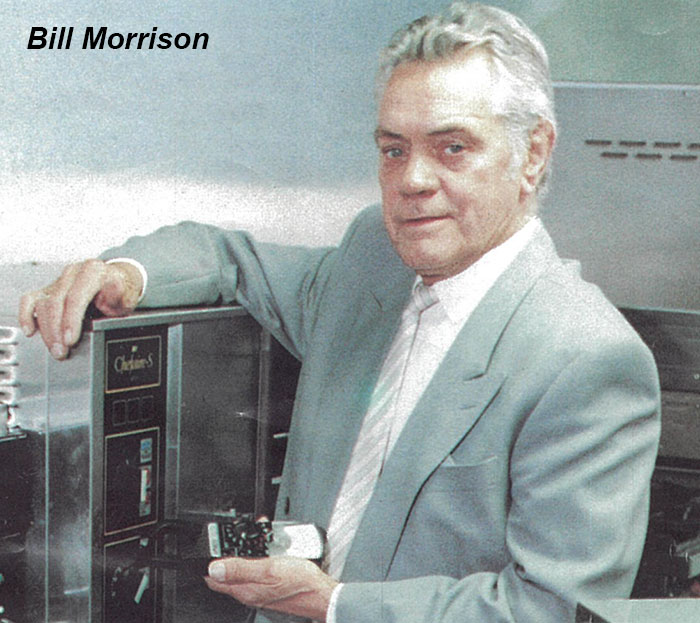 Bill Morrison, company founder, started his working career as an electrician at Harland and Wolf shipyard. Seeking a change in career he began working as a service technician for Crypto Peerless Catering Equipment, and learned the catering equipment trade. After about 10 years in the industry, he decided the time was right to branch out on his own, and started Catering Equipment Engineers in 1968 from his garage in Glengormley.
The expansion of the company began in 1974 when Tom Morrison, joined his Father as a trainee engineer. Two years later, Catering Equipment Engineers hired its first apprentice engineer, who was quickly followed, by a second fully trained electrician, David Stevenson, who later went on to become service manager and then partner. By this stage, the company had grown out of its garage origin and moved to its first business premises in the Old Ewartes Mill Complex on the Crumlin Road in Belfast.
Up until this point, Tom was responsible for all paperwork, but as the company had grown, it was time to employ a full-time member of office staff. From then on the company grew steadily, and further still when Shirley Morrison (nee Laird) joined the company as Sales and Marketing Director in 1983. In May 1983, the company purchased Lester House in Springfarm industrial Estate in Antrim as its new long-term home.
Over the following years, the company expanded and developed, and by the end of the 1980s, the company had 28 employees, involved across sales, service, maintenance and repair specialising in Public Sector work.
In 1994, Bill Morrison passed away suddenly, and David Stevenson was offered a partnership in the company alongside Tom Morrison, which he accepted. He continued to serve as partner and service manager of Catering Equipment Engineers until his retirement in September 2018, leaving the company in a strong position and in the hands of the latest Morrison to take to reins, Bill's Granddaughter, Victoria.
Though the company has changed leadership, changed premises, now based in Antrim Business park since 2007, and even changed to a limited company, the main ethos of Catering Equipment Engineers has always remained the same, to service and repair to the highest possible standards.
Since Victoria took over, the company has gone from strength to strength and is currently the biggest Catering Equipment Servicing Specialist company in Northern Ireland and is looking forward to continuing to provide the high standard of service the company has prided itself on for more than 50 years.
"It gives me a tremendous feeling of satisfaction, that a business started by my father, in a garage in Glengormley has now passed to the third generation and is still going strong. If my father was still around today he would be so proud to see his granddaughter now running the family company that he started 54 years ago."
Tom Morrison 2022.
Publications
In 1993 Catering Equipment Engineers was featured in the November edition of Catering Licensing Review.
You can read the article by clicking the thumbnails opposite.
Catering Licensing Review November 1993
Equipment Sales & Service for the Professional Modern Kitchen
Contact Catering Equipment Engineers today to discuss how we can help you.